International Cooperation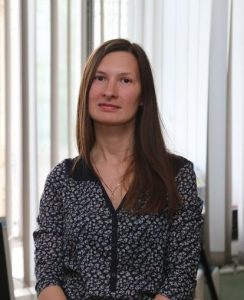 1. Yulia Fomina's research stay
Until the end of June 2021 our Centre is visited by Yulia Fomina, PhD from Dostoevsky Omsk State University, Russia. She is doing postdoctoral research in the FUTURE (Sustainable Development and the Society of the Future) research group at the Nicolaus Copernicus University in Toruń. The recent research project in the FUTURE group is devoted to Community Supported Agriculture (CSA) and entitled "Identification of the key elements and indicators of sustainability in social enterprise, its drivers and constraints".
Hello! I am Yulia Fomina. I received PhD in Economics from Dostoevsky Omsk State University, Russia. Now I am doing Postdoctoral research in the FUTURE (Sustainable Development and the Society of the Future) research group at the Nicolaus Copernicus University. My research interests include Social, Ecological and Green Entrepreneurship; Green Project Management and Sustainability Management. The recent research project in the FUTURE group is devoted to Community Supported Agriculture (CSA).  I am an author of some research papers listed in Web of Science, and Scopus (ORCID ID: https://orcid.org/0000-0002-8761-5002). I am also a leader of the Jean Monnet teaching and research project (module) "Social Entrepreneurship:  the European Union Experience and Practices" implemented in at the Dostoevsky Omsk State University, 2018 – 2021. 
---
2. Brett Buttliere's employment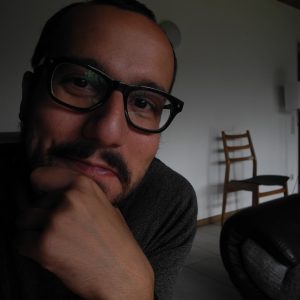 We have the new member of our Centre! Brett Buttliere, PhD will be working as research adjunct at Nicolaus Copernicus University in Toruń by the end of 2021 year. During his employment, prof. Adam Kola will supervise Brett's work because his interests are correlated with the research area presented by Knowledge Complexity and Memory (KNOW) team. Here's some information about Brett:
My name is Brett Buttliere, I was born in the United States and I have worked in the Netherlands and Germany before coming to the UMK. I have a PhD in Psychology, which focused specifically on the role of cognitive conflict in science, especially using metadata that is freely available on the internet. My research interests concern especially the optimal functioning of science, as I see this as the main catalyst to improve the lives of humans in general. In this pursuit, I see most major problems  as psychological ones (e.g., getting people to use less energy), and in this regard I pursue a more general and applicable theory of minds. I have joined IMSErt especially to focus on the history of science and knowledge production within the context of Poland, including impact measurement, and the development of digital infrastructure to make Polish Scientist's lives easier and more enjoyable.
We hope that our collaboration will be brilliant! Enjoy your stay!
---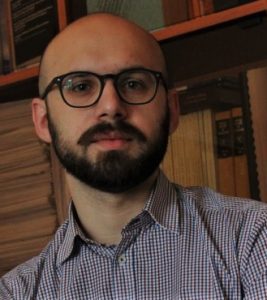 3. Francesco Trupia's research stay
Our Centre is visited by Francesco Trupia, PhD who is implementing the research project devoted to "(Dis-)Placed Memories: The 'Name Change Policy' in the Memories of Ethnic Turks and Muslims in Bulgaria". Francesco will be with us by the end of September 2021. We wish you a fruitful stay!
Below some information about the researcher:
I am Francesco Trupia, Italian researcher based in Sofia, Bulgaria. I hold a PhD in Political Philosophy form Sofia University "St. Kliment Ohridski", and my research interests lie in political philosophy, theory of politics and culture with regard to the societal role of minority identities and memories in the democratisation of post-Communist Europe. Since 2014 I have been working in the Balkans and South Caucausus, contributing with my research to Kosovo Foundation for Open Society (KFOS), the Institute for Islamic Strategic Affairs (IISA), the Caucasus Resource Research Centre – Armenia in Yerevan, and the Centre for Security Analysis and Prevention in Prague, Czech Republic. I have recently authored my monograph "Rethinking Subalternity in Central and Eastern Europe" published by Transnational Press London, 2020.
---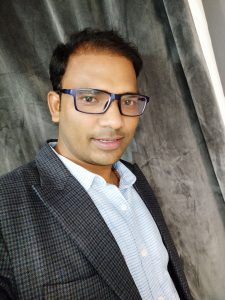 4. Anupam Singh's research stay
Our Centre is visited by Anupam Singh, PhD from Shri Vaishnav Vidyapeeth Vishwavidyalaya in India. During his 3-month research stay, Anupam is implementing the following project: "In stride towards saving the environment: mining the sustainable food consumption behaviours using Big Data Analytics". We are waiting for the effects of your research!
Below Anupam's biographical note:
Anupam Singh is a doctorate from Maulana Azad National Institute of Technology (NIT), Bhopal, India. Before joining Nicolaus Copernicus University in Toruń as a postdoc research fellow, he was working as an Assistant Professor at School of Management, Shri Vaishnav Vidyapeeth Vishwavidyalaya (SVVV University), Indore, India. Anupam is a recipient of prestigious junior research fellowship (JRF) and Senior Research Fellowship (SRF) award by University Grant Commission (UGC), New Delhi. He is an author of research papers published in international renowned Journals listed in Web of Science and Scopus. Anupam serves as an Editorial Board Member and Board of Reviewers of reputed management journals. His research interests are Big Data Analytics, AI and Machine Learning, Marketing Analytics, sustainable consumption behaviour, and CSR & Sustainability. His hobbies are travelling, listening to music, and dancing.
---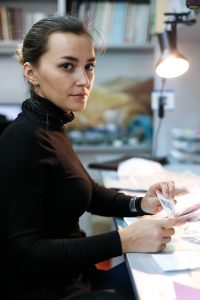 5. Svetlana Shnaider's research stay
Our Centre is visited by the new postdoctoral fellow! Svetlana Shnaider, PhD from the Siberian Branch of the Russian Academy of Sciences in Novosibirsk is doing her research devoted to "Subsistence patterns in high-altitude Paleolithic-Neolithic transition in Central Asia analyzed through stable isotopes". Sveta cooperates with the PAST team, especially with Magdalena Krajcarz, PhD. Sveta is visiting us from 01.10.2020 till 30.09.2021. We hope that the research stay at our Centre will bring you new scientific experience. Good luck!
Below a short biographical note of Svetlana Shnaider:
Svetlana Shnaider obtained her Master degree in History from the Novosibirsk State University. She completed her PhD in 2015 in Archaeology with thesis entitled «Tutkaulian culture in Mesolithic of western Central Asia» at the Institute of Archaeology and Ethnography SB RAS. She got short-term fellowship in Max Planck Institute for the Science of Human History (Jena, Germany) in 2017, and in 2018 and 2019 short-terms fellowships in Bordeaux University (France). Svetlana's research focus now is on Final Pleistocene – Early Holocene archaeology of Central Asia. She leads several field projects in Central Asia (Tajikistan, Kyrgyzstan and Russia).Through this research she starts to reveal the process of neolitisation in the region (demographic processes, change of adaptation models, domestication of animals and plants) and peopling of high mountain regions such as Pamir, Pamiro-Alai, and Tian-Shan.
---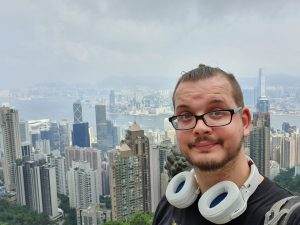 6. Michael Pleyer's research stay
From 01.10.2020 till 31.05.2021 our Centre is visited by Michael Pleyer, PhD, who implements his research project Determining the impact of language evolution research on language sciences: methods, terminology, mindsets. We wish you a fruitful stay!
---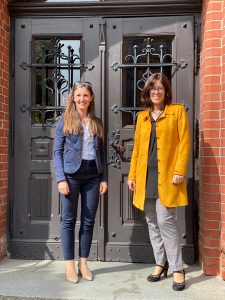 7. Collaboration with Salzburg University of Applied Sciences
Our Centre have established cooperation with Salzburg University of Applied Sciences. Prof. Aldona Glińska-Neweś, the leader of the FUTURE team and prof. Barbara Neuhofer work together on the research project on experience management. The effect will be an application for a research grant and a submission of an article to a prestigious journal. Both scientists do not want to finish the collaboration after implementation of the aforementioned project. They will continue their research and prepare new scientific activities and ventures.
---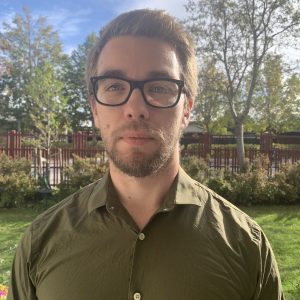 8. Johan Blomberg's research stay
From 05.09.2020 till 11.09.2020 our Centre was visited by Johan Blomberg, PhD from Lund University in Sweden. Johan is a researcher in linguistics and cognitive semiotics. He is currently working on questions relating to the epistemology of linguistics. During his research stay, Johan delivered two lectures: (1) Ontology and methodology in the language sciences;
(2) (Meta)linguistic relativity – does one's ontology determine one's view on linguistic relativity?
---
9. Research stay at Max Planck Institute for the Science and Human History
Sławomir Wacewicz, the leader of the EVO team in September 2020 visited Max Planck Institute for the Science of Human History in Germany. Sławomir consulted with the experts his idea of designing a base of literature about evolution of language.
---
10. Research stay of dr hab. Oleksandra Shtepenko
Thanks to cooperation with the IIE Scholar Rescue Fund, we are pleased to welcome dr hab. Oleksandra Shtepenko from Ukraine, who will be conducting a research stay in our Centre in 2023. Her research has been focused on world culture, history, and the theory of literature and philosophy. She is the author of more than 50 scientific publications in scientific journals of Ukraine and foreign publications in scientific journals in England, the USA, Germany, Poland (as co-author of four collective monographs), Hungary, and UAE.